Textile Machines - Technology




USED / NEW SPINNING MACHINES, WEAVING LOOMS, FINISHING MACHINES, PRINTING MACHINES; ACCESSORIES. RICE MILLS COMPLETE, PLASTIC LINES,
PET LINES
, ALL CAPACITIES, MACHINERY FOR RENEWABLE
ENERGY
,
POWER
GENERATING EQUIPMENT, INDUSTRIAL JUICE PLANTS AND OTHER MACHINERY.
RICE MILLS, WE SUPPLY AND SERVICE COMPLETE RICE MILLS FOR
PADDY RICE
CONTACT
US.
NEWS BULLETIN
Africasiaeuro has embarked on setting up a full composite Mill project in West Africa. This project received full governmental protection and support.
The following technical details are disclosed as of today :
Mill capacity metric tons : 120 / m
Yarn count : Ne 40/1 /2
Material : 100 % Cotton, combed
Spinning : Ring , OE
Enduser : Damasque
Location : Africa
Market : sub saharan Africa
REFERENCE NUMBER: K-4034



SURGICAL BAND PRODUCTION AND PACKING LINE



MORE HERE



REFERENCE NUMBER: K-3975





FELT NEEDLE LOOMS –AVAILABLE IN 36", 48", 60", AND 66".



PERFECT FOR MANY PRODUCT DEVELOPMENT INITIATIVES, AND ALSO FOR TESTING DIFFERENT NEEDLES AS WELL AS COMPARING VARIOUS NEEDLE INSERTION DEPTHS AND OTHER NEEDLE PUNCH VARIABLES.

FELT LOOM IS ENGINEERED AND MANUFACTUREDAS HIGH QUALITY EQUIPMENT WITH ULTIMATE USER-CONTROL. THE RESULTS ARE CONSISTENT HIGH-QUALITY FABRIC CREATED EXACTLY TO USER REQUIREMENTS EVERY SINGLE TIME

BUILT WITH PRECISION PARTS, SEALED GEAR MOTORS AND IS EQUIPPED WITH OPERATORFRIENDLY CONTROLS.

THERE ARE FOUR MODELS - 36", 48", 60", AND 66".

ALL MODELS ARE EQUIPPED WITH A DOUBLE MOTOR

ROLLER SPACING:ROLLERS ARE STRATEGICALLY SPACED TO ALLOW USERS TO STOP THE FABRIC FROM MOVING FORWARD AND GIVING THE APPROPRIATE SLIPPAGE AT ANY POINT IN THE PROCESS. THIS PREVENTS "PLEATING".

DUAL MOTORS:THE NEEDLE MOTOR GIVES USERS THE ABILITY TO VARY THE DENSITY OF THE NEEDLE PUNCHES DEPENDING ON THEIR FIBERS AND SITUATION. IT CAN BE TOP MOUNTED TO MAXIMIZE TORQUE DIRECTED TO THE NEEDLES. THE ROLLER MOTOR ALLOWS USERS TO CONTROL THE FINISH ON THEIR FELT.

VARIABLE SPEEDS:BOTH ROLLERS AND NEEDLES CAN BE INDEPENDENTLY CONTROLLED ALLOWING THE FABRIC TO MOVE THROUGH AT A DEFINED RATE FROM 0% TO 100%

FORWARD AND REVERSE:PROVIDES THE CAPABILITY TO MOVE THE FABRIC BACK AND FORTH, FELT A PIECE, THEN TURN IT AROUND AND RUN IT BACK THROUGH WITH THE MOST CONTROL POSSIBLE ENABLING TEXTURING, DENSITY, ETC.

NEEDLE DENSITY:EIGHT ROWS PER EACH 6" NEEDLE BOARD SEGMENT, 96 NEEDLES PER SEGMENT ON ALL MODELS. THIS GIVES MAXIMUM NEEDLE PENETRATION AND MAXIMUM PUNCHES PER INCH. NEEDLES ALSO ARE VARIED IN POSITION AND DO NOT LINE UP IN STRAIGHT LINES, PREVENTING A

"CORDUROY" EFFECT AND CREATING CONSISTENTLY STRONG, STABLE FELT.

KNURLED 1.5" ROLLERS:THESE PROVIDE THE SURFACE AND GRIP NEEDED FOR BOTH ENDS OF THE PROCESS AS FIBER IS PUSHED THROUGH THE MACHINE AND AS FELT IS PULLED OUT OF THE OTHER SIDE.

TABLE HEIGHT: ALL MODELS ARE THE HEIGHT OF A TYPICAL COUNTER TO WORK BEST FOR MOST USERS AND PREVENT FATIGUE.

NEEDLE REPLACEMENT AND ACCESSIBILITY:NEEDLES CAN BE REMOVED AND REPLACED EITHER ONE AT A TIME OR AN ENTIRE NEEDLE BOARD CAN BE REPLACED AT ONCE. THE FRONT AND BACK OF THE MACHINE ARE EQUIPPED WITH A CLEAR WINDOW ENABLING USERS TO SEE THE NEEDLES

MOVING SO THEY CAN IDENTIFY ANY BENT OR BROKEN NEEDLES WHILE FELTING IS IN PROGRESS.

INDEPENDENT 6" NEEDLE BOARD SEGMENTS:THESE PROVIDE THE CAPABILITY TO COMPARE DIFFERENT NEEDLE PATTERNS SIDE BY SIDE.

LIGHT TABLE:AN OPTION THAT PROVIDES THE CAPABILITY TO VIEW THE FIBER DENSITY PRIOR TO THE FELTING PROCESS ENABLING A QUALITY CHECK BEFORE EACH PASS OF THE MATERIAL THROUGH THE MACHINE.

(EMAIL US FOR PICTURES)

REFERENCE NUMBER: K-3842

BALL FIBER MACHINE CAPACITY 100-120KG/H

ASSEMBLED WITH A BALL FIBER MACHINE AND A TRANSPORT BLOWER WHICH TRANSPORTS FINISHED BALL FIBER TO NEXT PROCESS FOR USE.

SUITABLE RAW MATERIAL IS CONJUGATED HOLLOW SILICONIZED POLYESTER FIBER SHORTER THAN 100mm, SUCH AS 3D, 7D, 15D, 32mm, 51mm, 64mm ETC.

BALL FIBER MACHINE INNER ASSEMBLY WITH AN OPENING ROLLER AND BALLING ROLLER. THIS MAKES THE PRODUCED BALL FIBER ELASTIC AND FLEXIBLE

MACHINE WITH PLC CONTROL SYSTEM THAT KEY PARTS ARE FROM THE FAMOUS WORLD BRANDS SUCH LIKE SIEMENS, OMRON AND SCHNEIDER ETC. STABLE QUALITY AND WITH LOCAL SERVICE TO SUPPORT YOU.

BALL FIBER SIZE ADJUSTABLE

FAN MADE FROM ALUMINUM MATERIAL, SO CAN RUN FAST AND QUIET

SIMPLE OPERATOR SKILL REQUIRED

DIFFERENT VOLTAGE AND SAFETY STANDARD CAN BE ORDERED ACCORDING TO THE CUSTOMER'S LOCAL REQUIREMENT

CE CERTIFICATION

DIMENSIONS: 4860 X 1630 X 1250mm

CONSISTING OF:

BALL FIBER MACHINE

1. AUTOMATIC CONVEYER BELT FEED FIBER AUTOMATICALLY WITH CONVEYER BELT ANTIDEVIATION DEVICE

2. OPENING ROLLER WITH SELFLOCK V WIRE TO ENSURE OPENING RATE BEFORE BALLING WITHOUT FIBER SILICONE DAMAGE, USAGE LIFE IS 4 TIMES NORMAL ONE.

3. SAFETY DOOR, MACHINE WILL NOT WORK IF SIDE DOOR IS OPENED.

4. MAIN STRUCTURE MADE BY COMPUTERIZED LASER METAL CUTTING MACHINE

5. POWDER PAINTED

6. EMERGENCY BUTTON

7. SPARE PARTS

TRANSPORTER BLOWER

1. FAN MADE FROM ALUMINUM MATERIAL

2. DYNAMIC BALANCE PROCESSING, MACHINE RUNS WITHOUT SHAKING OR NOISE.

PLC CONTROL BOX

1. ELECTRICAL KEY PARTS WORLD BRANDS, SUCH AS SIEMENS, OMRON ETC.

2. TRANSFORMER TO LOWER HIGH POWER TO LOWER POWER, ENSURE OPERATOR SAFETY.

3. AUSTRALIA SAFE STANDARD

EACH MOTOR CONNECTS BY 5 WIRES

4. OVERLOAD PROTECTION DEVICE.

(EMAIL US FOR PICTURES)

REFERENCE NUMBER: K-3932

HERGETH NONWOVEN CARDING MACHINE 2540mm YEAR 1992

MAKE: HERGETH

WIDTH: 2540mm

YEAR 1992

QUANTITY: 1

REFERENCE NUMBER: K-3933

SPINNBAU RANDOM III CARDING MACHINE 2500mm YEAR 1997

MAKE: SPINNBAU

WIDTH: 2500mm
YEAR 1997

QUANTITY: 1



REFERENCE NUMBER: K-3880



ROSENTHAL SHEETING SYSTEM

YEAR : 2009

WIDTH: 72"

MODEL WM-6-HDIBEAAAA6W6ST2-24

EVA REWINDER AND CONVEYOR
480V

FEEDS, MEASURES AND CUTS MATERIAL TO DESIRED LENGTH UP TO 72", THEN STACKS ON A LOWERING TABLE WITH AN INDEXING CONVEYOR. INCLUDES A REWINDER TO REMOVE LINER FROM EVA (ETHYLVINYL ACETATE), ALLEN BRADLEY CONTROL SYSTEM AND HEAVY DUTY BLADE


THIS SHEETER CURRENTLY HAS SLITTING. THE SLITTING BLADES CAN BE CHANGED TO PERF BLADES. BLADES ARE AN ADDITIONA CHARGE EACH AND THE SHEETER REQUIRES 8 PERF BLADES. IT WOULD ONLY BE ABLE TO PERF LONGWAYS, NOT ACROSS.

(EMAIL US FOR PICTURES)



REFERENCE NUMBER: K-2415



DREF MACHINE -24 POSITIONS YEAR 1982-DREF 2

TYPE: DREF 2 FT

YEAR: 1982

DRUM WIDTH: 270mm

TRANSVERSE: 10 1/4" (260mm)

24 POSITIONS

QUANTITY: 1

(EMAIL US FOR PICTURES)



REFERENCE NUMBER: K-3748



FULLY AUTOMATIC RAG TEARING PLANT - DELL ORCO VILLANI 5 DRUM, 1500mm

CONSISTING OF:

(1) FEEDER

CUTTER MACHINE 1200mm

CUTTER MACHINE 1200mm

AFTER CUTTING DEPARTMENT, THE SYSTEM HAS TWO ALTERNATIVES:

MIXING BOX

FEEDER

RAG TEARING DELL'ORTO E VILLANI YEAR 1984/5 WIDTH 1500mm

5 DRUMS

________________________________

MIXING BOX

FEEDER

RAG TEARING OFFICINE DI CHIAVAZZA YEAR 1978 WIDTH 750mm

5 DRUMS

________________________________

BALL/PRESS

(1) GUALCHIERANI 300 TON

AUTOMATIC

(1) ITALIANA PRESSE 200 TON

AUTOMATIC

(EMAIL US FOR PICTURES)

REFERENCE NUMBER: K-3863

VERTICAL CROSS LAPPER 2200mm

WEB HEIGHT: 80mm TO 90mm

DIMENSIONS: 3812mm WIDE X 4056mm LONG X 3357mm HIGH

WORKING WIDTH: 2200mm

CONVEYOR BELT: SIEGRING (MADE IN GERMANY)

TRAVERSE: 2HP

CONVEYOR: 2HP

(EMAIL US FOR DIAGRAM)

QUANTITY: 1





REFERENCE NUMBER: K-2657-A



WEB FORMING MACHINE- NEW - 2500mm working width

WEIGHT BETWEEN 250 - 2000 G/M².

FOR ALMOST ALL TYPES OF FIBER

VERY LITTLE ENERGY CONSUMPTION, EASY TO CLEAN AND ALMOST MAINTENANCE-FREE, EASILY ACCESSIBLE TO ALL PARTS, ALL PARTS ARE EASILY REMOVABLE IN CASE OF DAMAGE

FIBER CAN BE SEEN FROM THE UPPER CHUTE UNTIL THE FINISHED WEB

THE FAN MOTOR DESIGNED FOR 5.5 KW AND HAS INVERTER DRIVE IN ORDER TO ADJUST THE REQUESTED AIRFLOW

THE WORKING WIDTH IS A FIRM WIDTH

WHEN A NARROW WEB IS DEMANDED, THE EDGES MUST BE CUT

THIS IS POSSIBLE WITH A SLITTER ON BOTH SIDES

THE CUT EDGES ARE IMMEDIATELY RETURNED TO THE BLENDING LINE, AND MIXED UP WITH THE VIRGIN FIBER

THE MACHINE CONSISTS OF A CHUTE FEED, CHUTE WITH OSCILLATING BACK WALL FOR FORMING A MAT ON A CONVEYOR BELT

THIS MAT MOVES ACROSS A WEIGH BELT INTO AN OPENER WITH FEED TROUGH SYSTEM, IN ORDER TO KEEP THE FIBER AS LONG AS POSSIBLE FOR THE OPENING PROCESS, THE OPENING TAKES PLACE BY A CARD WIRED DRUM

FROM THERE THE FIBER DROPS IN A CHUTE AND IS SUCKED ON A PERFORATED DRUM AND FORMS THE ACTUAL MAT, GOES ACROSS A WEIGHBELT IN FRONT OF AN OVEN OR NEEDLE LOOM

THE WEIGH BELT CONTROLS THE ACTUAL FINISHED BATT IN COOPERATION WITH THE FIRST

WEIGH BELT

CONSITING OF:

METAL DETECTOR

MODEL HFE 06E

DESIGNE: APERTURE TYPE

TUBE ACCESS 250mm

CONTROL PANEL: INCL. WITH 10 M INTERCONNECTING CABLE

DIVIATION BOX

DESIGNE WITH DOUBLE SWITCH BLADE

PNEUMATICALLY OPERATED

OPERATED BY THE DETECTOR

MAINTENANCE UNIT FOR COMPRESSED-AIR WITH ACCESSORIES

METAL CATCH BOX

SIZE: 1000mm X 1000mm, 1500mm HEIGHT

MADE FROM PERFORATED SHEET

SUPPORT FRAME FOR FANS

HEIGHT: 2000mm

SUBTOTAL AMOUNT ITEM 02/0 – 02/0: 6.636,00

DUST EXTRACTION FAN AND POWDER SUCTION

OUR MODEL: E4/560/250

DIAMETER IMPELLER: 560mm

BLADE SHAPE: CONICAL

TUBE ACCESS: 250mm

POWER INSTALLED: 5.50 KW

DUST FILTER

TOTAL HEIGHT: 5550mm

FILTER SLEEVES: 3750mm

INLET SOCKET: DIA 300mm

SIZE OF PLATFORM: 1.250mm X 1.250mmX1350mm HEIGHT

THROTTLE FLAPS

APPLICATION: FOR AIRSTREAM ADJUSTMENT

TUBE ACCESS: 300mm

LENGHT: 400mm

CHUTE FEED WITH VOLUMETRIC FEEDING DEVICE:

APPLICATION: FOR FIBER STORING AND DELIVERY TO

THE WEBFORMER

WORKING WIDTH: 2500mm

DEPTH: 750mm

NUMBER OF ROLLERS: 2 FEED ROLLERS AND 1 OPENING ROLLER

HEIGHT: 4500mm OVER ALL

AIR RELEASE: VIA DUST EXTRACTOR

POWER INSTALLED. 5.63 KW

WEIGH BELT

DESIGN: WITH SEPARATE DRIVE

BELT RESTS ON FOUR LOAD CELLS

WORKING WIDTH: 2500mm

LENGHT: 645mm

POWER INSTALLED: 0.55 KW

FIBER OPENING HEAD

DESIGN: WITH FEED TROUGH AND CARD WIRED OPENING ROLLER

WORKING WIDTH: 2500mm

DESIGN: BY MEANS V-BELTS

DRIVE FEED ROLLER: CHAIN DRIVE

POWER INSTALLED: 18.75 KW

WEB FORMER

DESIGN: AIR CHANEL SYSTEM

WEB THICKNESS: ADJUSTABLE BY MEANS A MOTOR

WORKING WIDTH: 2500mm

POWER INSTALLED: 12 KW

SUPPORT FRAME FOR WEIGH BELT

HEIGHT: ABOUT 1500mm

MAIN CONTROL PANEL WEBFORMING ONLY

INCLUDES: ALL THE PARTS BEING MENTIONED IN

THIS QUOTATION CONTROLED BY

SIEMENS SIMATIC S7-300 OPERATED BY SIMATIC OP 270 AND OP 277

10" HOWEVER EXCLUDING OVEN AND ADDITIONNAL PARTS FOR THERMOBONDING

ALL INVERTERS: MITSUBISHI BRAND

AIR CONDITION: INCLUDED 4000 WATT

TELE SERVICE MODUL INCLUDED

SURGE PROTECTION: INCLUDED

VOLTAGE SINGLE PHASE 240 V 50 HZ

VOLTAGE 3 PHASES: 415 V 50 HZ





REFERENCE NUMBER: K-3256



HERGETH NON WOVEN CARDING MACHINE 2500mm

VOLUMETRIC HOPPER FEEDER MAKE TRUTZSCHELER TYPE FB 2500.

BREAST DIA. 1250mm WITH 4 COUPLES OF WORKER AND STRIPPER

CYLINDER FOR MATERIAL TRANSPORT DIA 600mm

MAIN CYLINDER DIA 1500mm WITH 5 COUPLES

DELIVERY DOFFERS DIA 700mm EACH

MAIN ELECTRONIC BOARD FOR INVERTER CONTROL.

PRODUCING ABOUT 500 KGS HOUR

QUANTITY: 1





REFERENCE NUMBER: K-3262



F.O.R. CONVENTIONAL NONWOVEN CARD 2500mm YEAR 1983

MAKE: F.O.R.

MODEL: HL-2500

YEAR: 1983

380V/3PH/50Hz

BREAST

MAIN CYLINDER

TRANSFER CYLINDER

2ND MAIN CYLINDER

EXIT IN DOUBLE DOFFER

QUANTITY: 1



REFERENCE NUMBER: K-2767



THERMOBONDING OVEN -3 HOT SECTIONS

01 COOLING SECTION

ONE THERMOBONDING OVEN 03 SECTIONS OF 3.3 M EACH

WITH ADJUSTABLE DOUBLE BELT FOR PRODUCT CALIBRATION- BELTS WIDTH : 3.200mm

ONE FELT COOLER VIA AIR FLOW, BETWEEN THE OVEN BELTS, 3000mm LONG

WITH DOUBLE BELT, ADJUSTABLE

WEB FORMATION CARDING AND CROSS LAPPING

RANGE OF APPLICATION WADDING FOR INSULATION, QUILTING, WINTER-CLOTHS, ETC

FIBERS BLEND POLYSTER LOW AND BICOMPONENT POLYESTER

PROCESS THERMOBOND VIA HOT AIR AND COOLING

WEIGHT OF THE WEB 500-800 GSM

INITIAL WEB WIDTH

MAX: 3000mm, AT OVEN ENTRY

MECHANICAL SPEED 1-15 MMIN, FOLLOWING THE WEIGHT OF WADDING

WEB FINAL THICKENSS

25-50mm

3 HOT SECTIONS FLAT OVEN -

TYPE: FLAT OVEN, SINGLE PASS, GAS HEATED WITH AIR TROUGH TECHNOLOGY. (POSITIVE PRESSURE IN ONE

SIDE, NEGATIVE IN THE OPPOSITE)

HOT SECTIONS: 3

LENGTH OF EACH SECTION: 3300mm (PLUS PANELS)

ADDITIONAL SECTION: ENTRY SECTION + BUILT IN COOLING + EXIT SECTION

MATERIAL TRANSPORTATION: 02 BELTS IN FIBERGLASS PTFE COATED, OR LOWER IN FIBERGLASS &

TOP IN FINE MASH STEEL, 3200mm WIDE

BELTS ADJUSTABLE DISTANCE FROM CONTROL BOARD UP TO 120MM, WITH MOTORS, SCREW JACKS

AND DISPLAY IN CONTROL PANEL. ADJUSTING MADE IN 3 POINTS, FROM CONTROL PANEL

TOP BELT SUPPORTED WITH MAGNETS ALL ALONG THE OVEN (IN CASE OF STEEL BELT).

MECHANICAL SPEED: 1-15 MMIN

02 SYSTEMS FOR BELTS DRIVING, VIA LARGE DRIVEN ROLLS

02 SYSTEMS FOR BELTS TENSIONINING, VIA PNEUMATIC PISTONS

02 SYSTEM FOR BELTS GUIDING, VIA SENSORS AND MOTORS

NO 03 AIR FANS DRIVEN WITH FREQUENCY CONVERTERS, STEEPLES ADJUSTABLE TO FORCE THE AIR

TROUGHOUT THE WEB AND TROUGH THE BURNER

ONE FAN EACH SECTION

AIR PLENUMS FROM TOP AND FROM BOTTOM AND ASPIRATION THOUGHT THE FELT, FOR COMPLETE

PASSING OF THE AIR TROUGH THE PRODUCT.

POSSIBILITY OF ADJUSTING THE AIR FROM TOP AND AIR FROM BOTTOM, TO EQUALIZE THE SURFACES

POSSIBILITY OF INVERSION THE AIR FLOW IN EACH SECTION (TOP TO BOTTOM OR BOTTOM TO TOP)

POSSIBILITY OF CLOSING THE AIR ON THE SIDE OF THE WEB, BY HAND OPERATED BAFFLES TO

AVOID LOSS OF EFFICIENCY. WEB WIDTH COULD GO FROM 3000mm TO 2500mm

HEATING BY 3 GAS BURNERS OF 250.000 KCALH, MODULATING ACTING, PID CONTROLLED.

ONE EACH SECTION INDIVIDUALLY REGULATED IN EACH SECTION

TEMPERATURE UP TO 220°C FUEL: NATURAL GAS, REQUIRED PRESSURE: 50 MBAR AT THE BURNER

INCORPORATED SMOKES EXTRACTING SYSTEM IN EACH SECTION ADJUSTABLE INDEPENDENTLY, TO

AVOID ANY SMOKES OUT OF THE OVEN

LARGE DOORS IN EACH SIDES, FOR INSPECTION

INSULATION MADE WITH SANDWICH PANELS FILLED WITH PRESSED ROCKWOOL.

NET FILTERS INTO THE AIR CHANNEL THAT COULD BE CLEANED WITHOUT OPENING THE OVEN.

FINAL BUILT IN COOLING, EQUIPPED WITH TWO FAN. LENGTH: 3000mm

DOUBLE BELT FOR FINAL CALIBRATION

FANS WITH FREQUENCY CONVERTER TO ADJUST THE FLOW, DIRECTLY CONTROLLED FROM OPERATOR PANEL. SYSTEM TO CLOSE THE AIR ON THE SIDE OF THE WEB, TO AVOID LOSS OF EFFICIENCY

01 MAIN POWER BOARD, TO BE LOCATED AWAY FROM THE LINE. PLC AND INVERTERS BY

SIEMENS

01 CONTROL DESKS WITH OPERATORS PANELS, LOCATED ON THE LINE

WIRING VIA WITH PROFIBUSETHERNET, FROM PLC TO REMOTE CONTROL DESK

TELESERVICE FOR FAST CONNECTION (VIA A PHONE LINE), WITH BOMBI SYSTEM IN ITALY

TOTAL HEATING POWER = 750.000 KCALH

TOTAL ELECTRIC ENERGY INSTALLED = 80 KW

AIR FLOW IS REVERSIBLE IN EACH SECTION. IT COULD BE SET IN A WAY THAT THE AIR IS

BLOWED FROM TOP AND IT IS ASPIRATED FROM BOTTOM, OR, BACKWARD. THE REGULATION IS

INDEPENDEND FOR EACH SECTION

QUANTITY: 1

REFERENCE NUMBER: K-2798

THERMOBONDING LINE WITH AIRLAY MACHINE LAROCHE 2400mm YEAR 2000


2 CHARGERS LAROCHE, 1600mm WORKING WIDTH
2 OPENERS LAROCHE, 1000 + 1500mm WIDTH
1 AIRLAY MACHINE LAROCHE
1 OVEN SICAM

QUANTITY: 1

REFERENCE NUMBER: K-2687

PIERRET CT60 GUILLOTINE CUTTER YEAR 2002 TO 2003

MAKE: PIERRET

MODEL: CT60

YEAR: 2002 TO 2003

STANDART

QUANTITY: 1

REFERENCE NUMBER: K-2688

PIERRET N40 GUILLOTINE CUTTER 400mm YEAR 2011

MAKE: PIERRET

MODEL: N40

YEAR: 2011

WIDTH: 400mm

400 CUTS PER MINUTE

QUANTITY: 1

(EMAIL US FOR PICTURES)

REFERENCE NUMBER: K-2790

AIRLAY NONWOVEN LINE WITH THERMOBONDING OVEN


THE LINE IS CONSISTING OF:
5 BALE OPENERS WITH FULLY AUTOMATIC SCALES AND CONVEYORS.
1 PRE-OPENER ERKO, 1200 mm WORKING WID YEAR OF CONSTRUCTION 2001.
1 OPENER LAROCHE, 1800mm YEAR 2004
1 FINE OPENER HOLLINGSWORTH, 1000mm YEAR 1993
1 BLENDING CHAMBER TEMAFA, YEAR 199 90 QBM VOLUME
1 FILTER UNIT, CONTINUOUS DRUM FILTER WITH PIPING, CAPACITY 70.000 QBM/H
1 SET OF FIBER TRANSPORT VENTILATORS WITH PIPES
1 AIRLAY MACHINE LAROCHE FOR WEB FORMATION, YEAR 2003
SUITABLE FOR 600 TO 2000 GRAMS/SQM, 300-900 KG/H.
1 NEEDLE LOOM DILO OD-II, 2200mm YEAR 1988
1 THERMOBONDING OVEN SCHOTT + MEISSNER TYPE TOPCON YEAR 2004, 2400mm WORKING WIDTH LENGTH IS 10,000mm, OVEN IS GAS HEATED AND INCLUDES A COOLING ZONE
1 LONGITUDINAL AND CROSS CUTTING MACHINE AUTEFA 2500mm YEAR 2004
1 WIND UP STATION, 2500mm YEAR 2004

EXCELLENT CONDITION

QUANTITY: 1

RUNNING NOW

REFERENCE NUMBER: K-3366

DOANEEDLE LOOM 2500mm YEAR 2008

ONLY 400 RUNNING HOURS

TYPE 8086T

DOWNSTROKE WORKING WIDTH 2500mm

STROKE HEIGHT 70mm

1200 STROKES/MIN

FEEDING BY FINGER ROLLER

DELIVERY ROLLER SYSTEM

2860 NEEDLES/ MT. DUST SUCTION UNIT

CENTRAL OILING SYSTEM

NEEDLING DEPTH CONTROLLED BY SEPARATE VARIABLE MOTORS

NEEDLE BOARDS ETC. POSITIONED

AND FIXED BY PNEUMATICAL,CHANGING BOARDS TAKES ONLY FEW MINUTES

QUANTITY: 1

REFERENCE NUMBER: K-2797

PRODUCTION LINE FOR SANITARY NAPKINS YEAR 2000

MAKE: W + D
YEAR 2000

INCLUDING VARIOUS FORMATS
WITH OPTIMA LBT AND BAG STACKER

QUANTITY: 1

REFERENCE NUMBER: K-3749

DREF SPINNING MACHINES 6 SPINDLES EACH YEAR 1985 AND 1995

(1) DREF II MACHINE YEAR 1995 WITH 20,443 HOURS

(1) DREF I MACHINE YEAR 1985 WITH 56,407 HOURS

TRAVERSE 300mm

2/86 FT- 6E/12

QUANTITY: 2

REFERENCE NUMBER: K-3485

HERGETH NONWOVEN CARDING LINE 2500mm YEAR 1984

MAKE: HERGETH

WIDTH: 2500mm

YEAR 1984

DOUBLE DOFFER

1 RESERVE SILO

1 FEEDING

1 CARDING

3 CONTROL PANEL

1 LAPPER 671

1 FILTER SK

QUANTITY: 1

(EMAIL US FOR PICTURES)

REFERENCE NUMBER: K-3655

JAMES HUNTER MODEL 22 DOUBLE PUNCH NEEDLE LOOM 2500mm YEAR 1972 WITH WINDER

MAKE: JAMES HUNTER

MODEL: 22

WIDTH: 2500mm

CONVERTED TO HEAVIER STRIPPER JACKS (CALLED WORM GEAR JACKS) WITH 1/2" STRIPPER PLATESWAS RECONDITIONED AT MORRISON IN 1997, WITH 6" FEED ROLL, NEW CONNECTING ROD BEARINGS,MAIN BEARINGS, WRIST PIN BEARINGS, AND LABYRINTH PLATES TO STOP OIL LEAKAGE.

THERE ARE 12 BOARDS WITH 8 NEEDLED UP, 3 NEEDLES OUT, AND 1 BLANK THAT WAS NEVER DRILLED OUT

INCLUDES MOTORS AND DRIVE PANEL

1 KRANZ ACCUMULATOR

1 WALKBOARD

1 WINDUP WITH SLITTER (3 BLADES)

QUANTITY: 1

(EMAIL US FOR PICTURES)

REFERENCE NUMBER: K-2847
MORRISON SHRINKAGE MACHINE 1800mm YEAR 2002
MAKE: MORRISON
WIDTH: 1800mm
YEAR 2002
WITH INFEED - WETTING BOX - PRE SHRINK UNIT
FELTING UNIT ( DIAM 2500mm) - EXIT
WITH PLC TOUCH SCREE CONTROL
AC INVERTOR SYSTEM
QUANTITY: 1
(EMAIL US FOR PICTURES)
INDIGO PLANT
BENNINGER BLEACHING RANGE
REGGIANI PRINTING
MORE MACHINES :
TEXTILE MACHINES
Info and pics
HERE


YARN OFFER
Combed Cotton Yarn, Ne 40 /1 , 1 - Container 40 ft available :
contact us for details : aheneghana(at)gmail.com

MACHINE OFFERS :
HERE

DISCUSSION: NEW OE SPINBOX ?
We received notice of a new breakthrough in OE spinning technology. It is expected that breakthroughs will follow, however, the article claims siginificant changes in yarn structures of the new OE yarn.
Further details were given, including a detailed microscopy. Photography showing conventional OE spun yarn, and a new revolutionary OE yarn with no or little wrapper fibers visible.
It this yarn structure can be obtained by applying a new spinbox, we must speak of a major breakthrough.
It is however still unclear who has developed the new spinbox, and which aspects and parts are responsible for the new yarn design.
What is of interest is how verificable the claim is. We will report more after we clarifiy the claim.
Read more
HERE
RICE PROCESSING MILLS
PADDY RICE PROCESSING MACHINES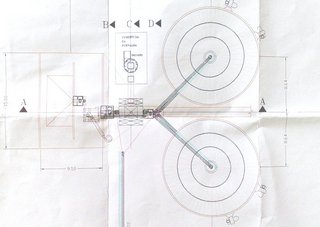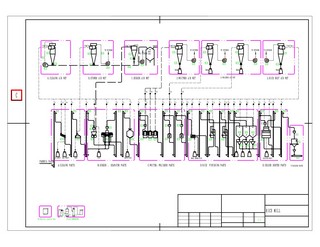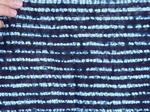 Indigo Textile fabrics - Indigo dye is extracted from a plant with the same name. These are shrubs, though some are herbaceous, some can grow into small trees up to 5–6 m high. Its leaves varyin size but normally are between 3–25 cm long. Blossoms are small, growing on racemes 2–15 cm long. Indigofera tinctoria and Indigofera suffruticosa are used to extract dye. This dye is still used in textiles today to manufacture traditional Indigo tie and die prints ( see photography ).
Indigo textile fabrics would normally require 100 % Cotton as raw material. In today's world however we find also Rayon fiber - or Viscose fiber textile fabrics being used with similar cellulose content which makes dying with Indigo easy.
Textile making machines:
jeans + tshirts - how are jeans made
Top quality
Italian
as well as other top brand clothes are almost entirely made with high quality RIETER machines (see article below). The world s best textile brands clothes are produced with modern technology, such as Airjet Spinning technology. Airjet spinning achieves a higher production rate than any conventional and unconventional spinning machines , as well as a uniformity CV % with lowest imperfections , such as thick, thin places and neps.
With
Textile machines
( from bale to yarn concept ), including
Airjet spinning
systems, and OE Spinning machines - such as manufactured by
RIETER.COM
- of which AFRICASIAEURO is a representative, one can expect the highest degree of quality due to a consistent, high quality standard in the yarn manufacture process . click
here
for more.
On the yarn front we will also report on changes in manufacturing processes, especially on innovations by RIETER, our principals. Rieter has been in the forefront of Textile machine manufacturing for over 150 years. Their quality is unsurpassed, Swiss clock precision combined with excellent marketing and sales make RIETER a formidable force on the Textile machine market.
We are proud to be associated with
RIETER MACHINEWORKS WINTERTHUR
.
AFRICASIAEURO - in conjunction with reputable manufacturers - has developed concepts for RENEWABLE ENERGY, alternative forms of environmentally friendly energy, derived from agriculture based byproducts of various resources. Featuring derivatives of Palm Oil manufacturing industry as a substantially important source of input for cheap and economical generation of Biomasse. Our briquettes and pellets lines can be seen right hand.
Power conservation
with the introduction of contactless power capacitorbanks. Power capacitorbanks have a vast technological advantage over past designs, eliminating use of contactors which lead frequently to failures and breakdowns. The new technology operates flawless with contactless devices ( no moving parts , eliminates the risk of flashes and the resulting transient voltages , DIN standard ).
Africasiaeuro power
(New Textile project with support of Government in West Africa)
Video by
Africasiaeuro videos
youtube aheneghana
Photography, excerpts:
photo album page
,
pinterest
,
photoshelter
Subscribe to our newsletter


( Scan QR code with your mobile phone )